Wellnoa
Regular price
Sale price
£19.99 GBP
Unit price
per
Sale
Sold out
Loading: Your best self.

It's the skin saviour you didn't know you needed – until now.
Overflowing with feel-good, nourishing ingredients, with the earthy taste to match, this blend offers your daily dose of collagen-boosting and complexion-clearing.
Simply mix two teaspoons powder with water, juice, or a smoothie, and sip your blemishes away.
Under 85p per serving ! One tub will last for 2 months.
IT'S ORGANIC – Feed your needs, with 100% organic ingredients. No hidden nasties, guaranteed.
PREMIUM FORMULA – Developed by a team of nutritionists, each gulp is packed with benefits.
ANTIOXIDANT – Hey, energy levels. From immunity support to a digestive boost, feel good and glow from within.
Share
View full details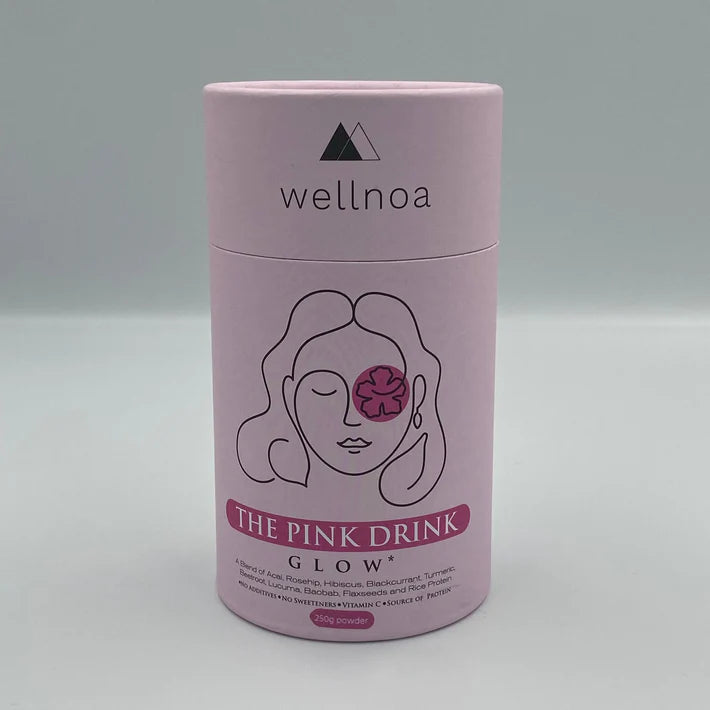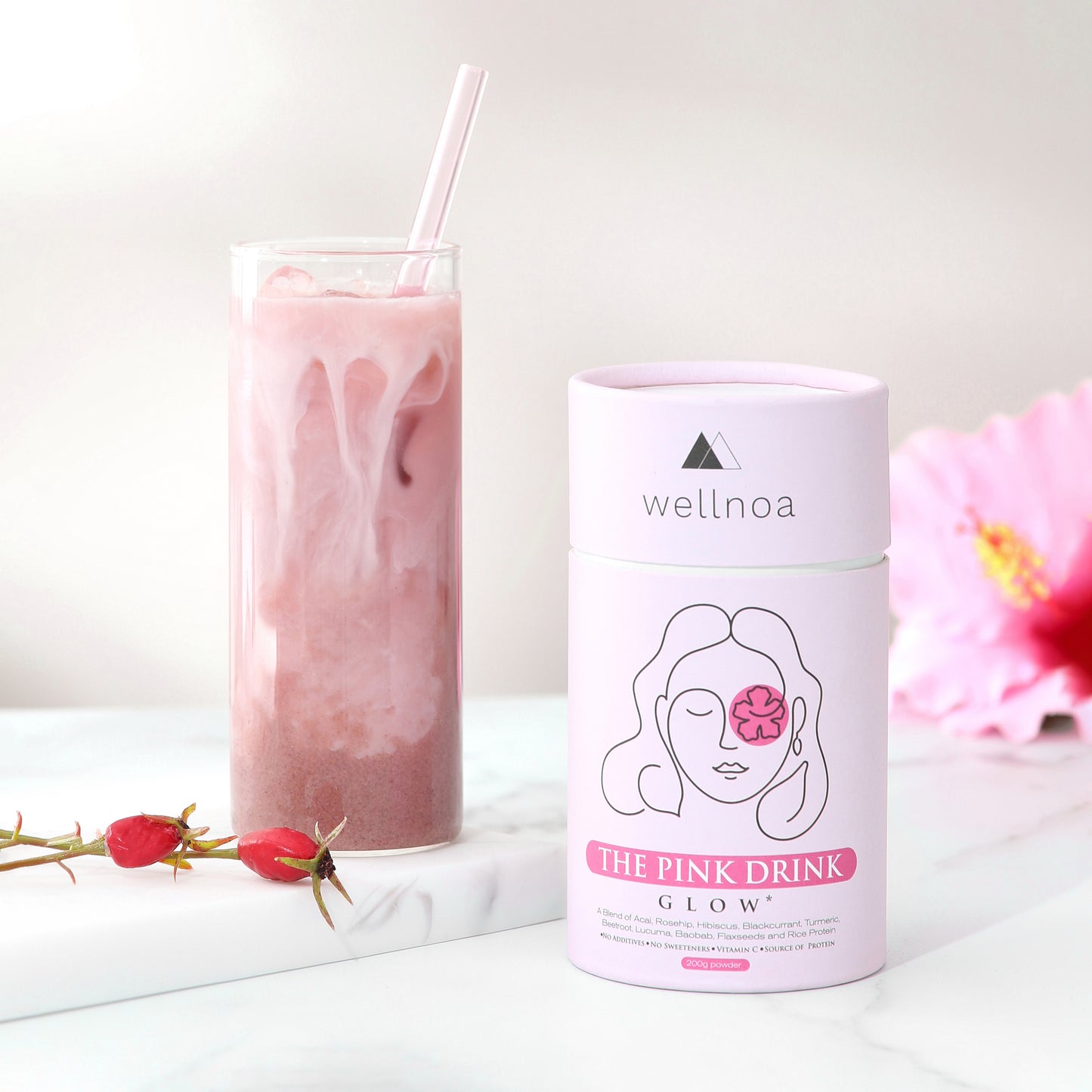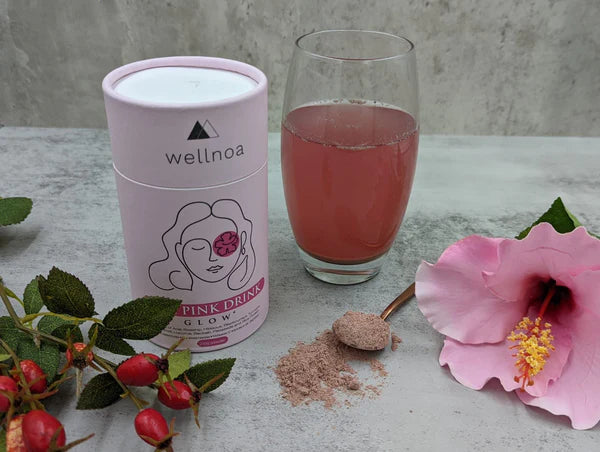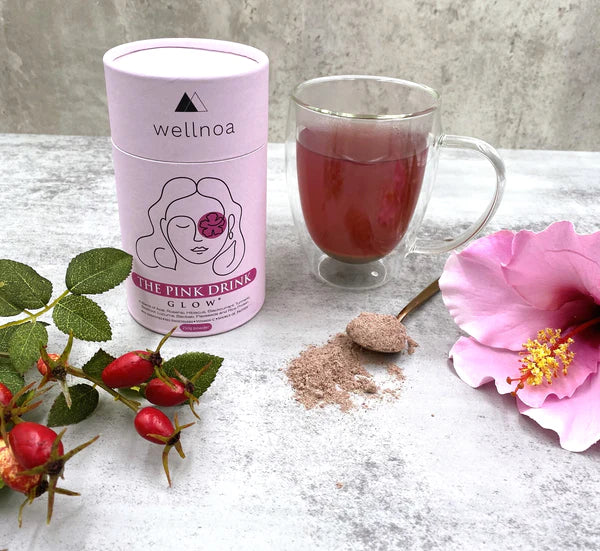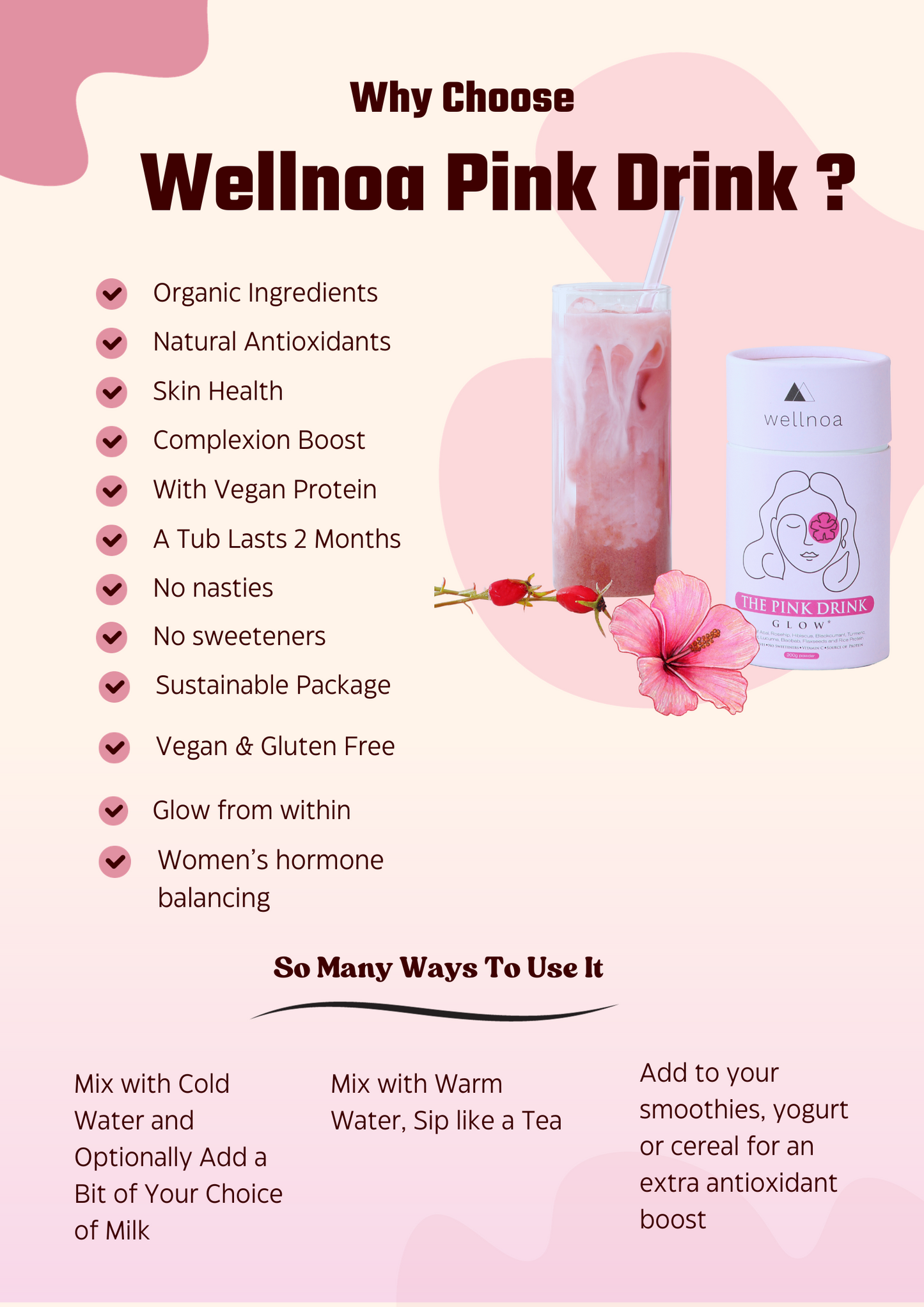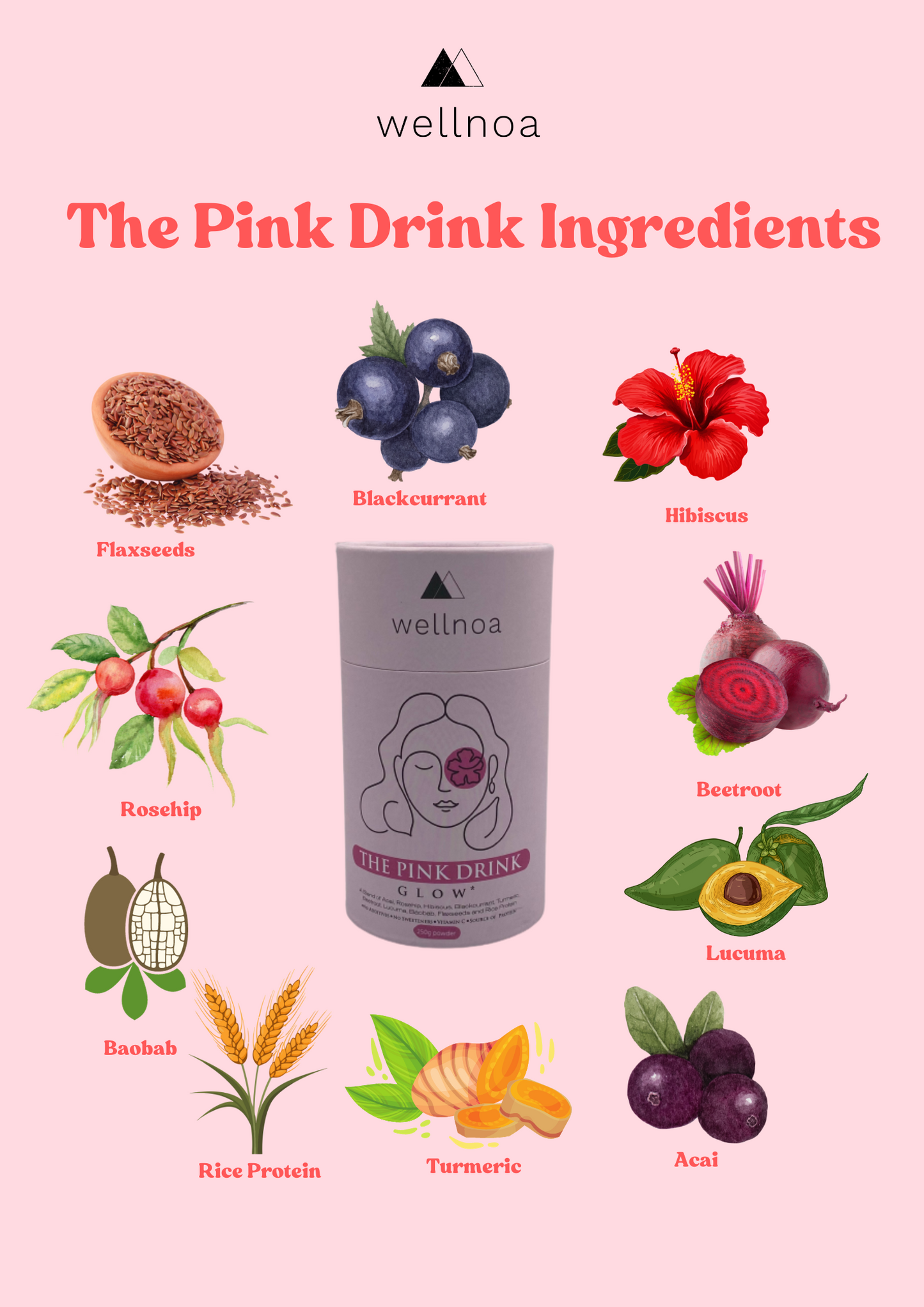 Collapsible content
Ingredients

Ground Flaxseeds*, Rice Protein Powder*,Baobab Powder*, Blackcurrant Powder*, Rosehip Powder*, Hibiscus Powder*, Lucuma Powder*, Beetroot Powder*, Acai Powder*, Turmeric Powder*

*Organic

100% Organic Ingredients
How To Use

Drink

Mix with cold water, juice or into
smoothies to enjoy a refreshing drink.

Mix with hot water and sip like a tea.

Stir a few more times while drinking.
FAQ

Do I need this product ?

If you consume at least three servings of fresh vegetables or greens every day, if your energy levels are good and you feel well, you probably don't need this product.

How much water should I use?

We suggest a full glass for a minimum, you can adjust as you like.

How much powder should I use ?

We suggest minimum a heaped teaspoon, you will still get some goodness from it if you use less. Adjust as you like.

Why is this product good for me ?

Thanks to the unique blend of its organic ingredients.

Flaxseeds:Flaxseed is rich in ALA, a type of omega-3 fatty acid that may offer numerous benefits for heart health. α-Lipoic acid induces collagen biosynthesis and is extensively used in skincare and cosmetology owing to its perceived anti-aging properties. Some research suggests it can make your skin glow and feel smooth.

Rice Protein: High-protein foods contain amino acids that are critical for collagen synthesis. Amino acids are important nutrients required for wound healing promotion and repair of the damaged skin; also maintenance of an appropriate skin microbiome.

Baobab : Baobab is packed with antioxidants and polyphenols, which are compounds that protect your cells from oxidative damage and reduce inflammation in your body. Baobab is also high in fibre, which may improve digestive health and prevent conditions like constipation, intestinal ulcers.

Blackcurrant:
Black currant extract is rich in fatty acids, which keep the skin hydrated, firm, and younger looking. It also contains antioxidants to nourish dry an damaged skin, leaving it soft and replenished. Black currant extract has anti-inflammatory properties to help with healing and repairing eczema.

Rosehip : 
Improves aging-induced skin conditions.
Such as wrinkles, age spots, scarring, loss of skin texture, and reduction of suppleness. Contains high levels of antioxidants.

Hibiscus : One of
the most powerful anti-ageing plant actives, hibiscus has a magical reputation for increasing skin elasticity to give a stunning
natural youth-boost. Hibiscus is rich in antioxidants called anthocyanins, which fight off free-radicals that help to prevent skin aging and decrease inflammation.

Beetroot:
Beetroots contain pigments called betalains, which are said to have anti-inflammatory properties. It contains a high content of antioxidants known as alpha-lipoic acid, which help neutralize the action of free radicals and delay cell ageing.

Turmeric : Can help heal acne, deal with dull complexion, reduce dark circles, protect against environmental damage, prevent premature aging and help psoriasis and eczema.

Acai :The fatty acids in acai berries promote collagen production, leaving skin glowing. Combine that with their levels of copper, which hydrates and firms the skin.

Lucuma : Is a powerful, natural antioxidant that combats signs of ageing caused by oxidative stress.
A daily routine
I'm so glad I found wellnoa! Now it's apart of my daily routine, I love adding it to smoothies and it makes me feel good inside & outside, I've noticed a big difference since using it and very great full! Can't wait to order more from wellnoa
Tastes delicious!
I am so pleased with the pink drink so far! It tastes delicious and my skin is already looking so much more "glowy" can't wait to keep using it and see my results. Thank you!
Faye, reading this made us so happy !! :) Thank you soo much !