Wellnoa
Regular price
Sale price
£51.99 GBP
Unit price
per
Sale
Sold out
Featuring an explosion of digestion-enhancing, mood-boosting, toxin-flushing ingredients, we believe that immunity drinks can taste as good as they make you feel. It's a wellness staple, with a fruity flavour to match. Find out more about The Green Drink
Wellness isn't just about powering up the immune system. It is also easing your anxieties, enhancing your focus, and boosting your energy levels, sprinkle this topping over your breakfast to start the day the best way we know – with a bang. Find out more about The Ultimate Topping
Turn back the clock on blemished skin. Organic, delicious, and packed with complexion-boosting ingredients, we're putting our own stamp on detoxifying drinks for the skin. Pssst… it's the beauty industry's best-kept-secret. Find out more about The Pink Drink.
Share
View full details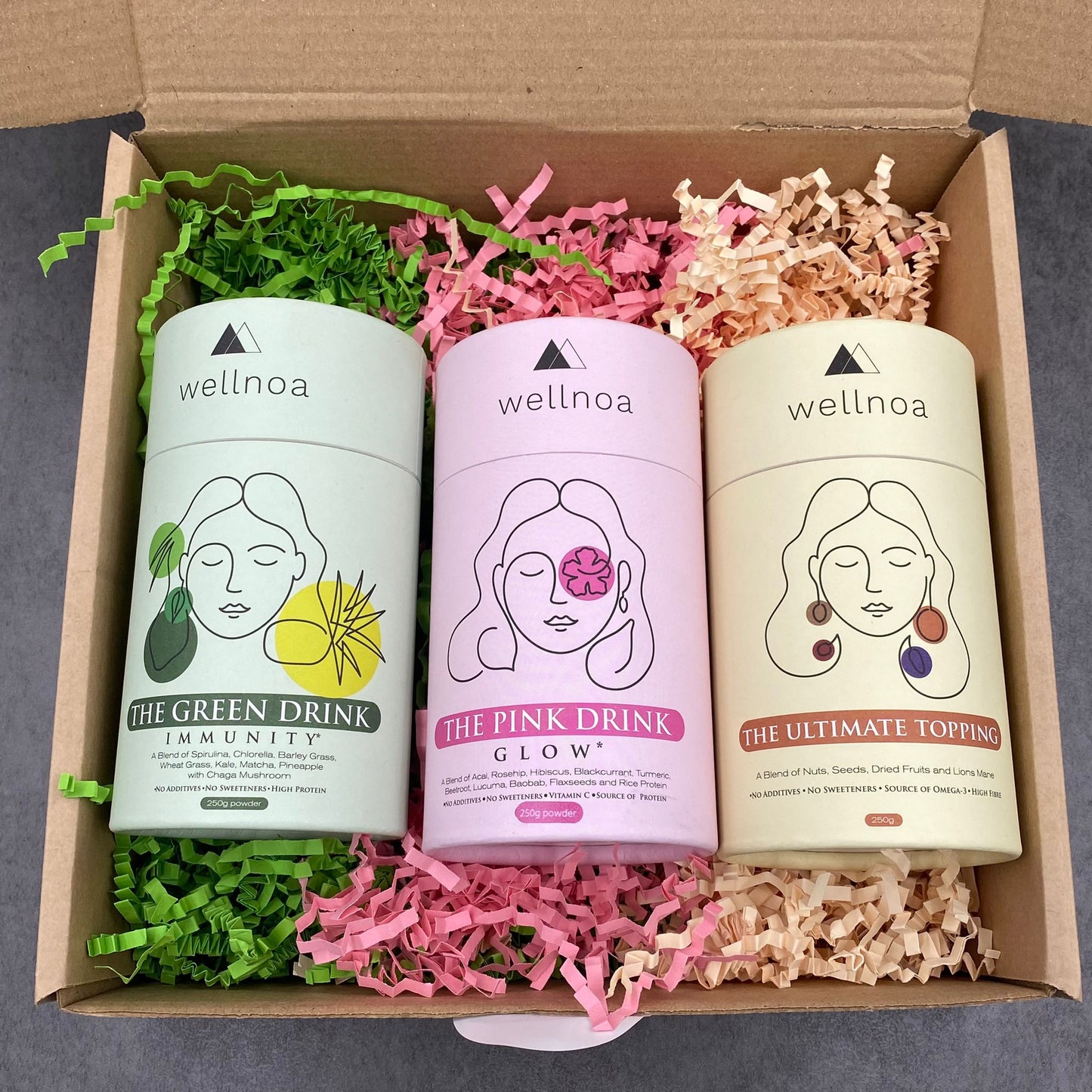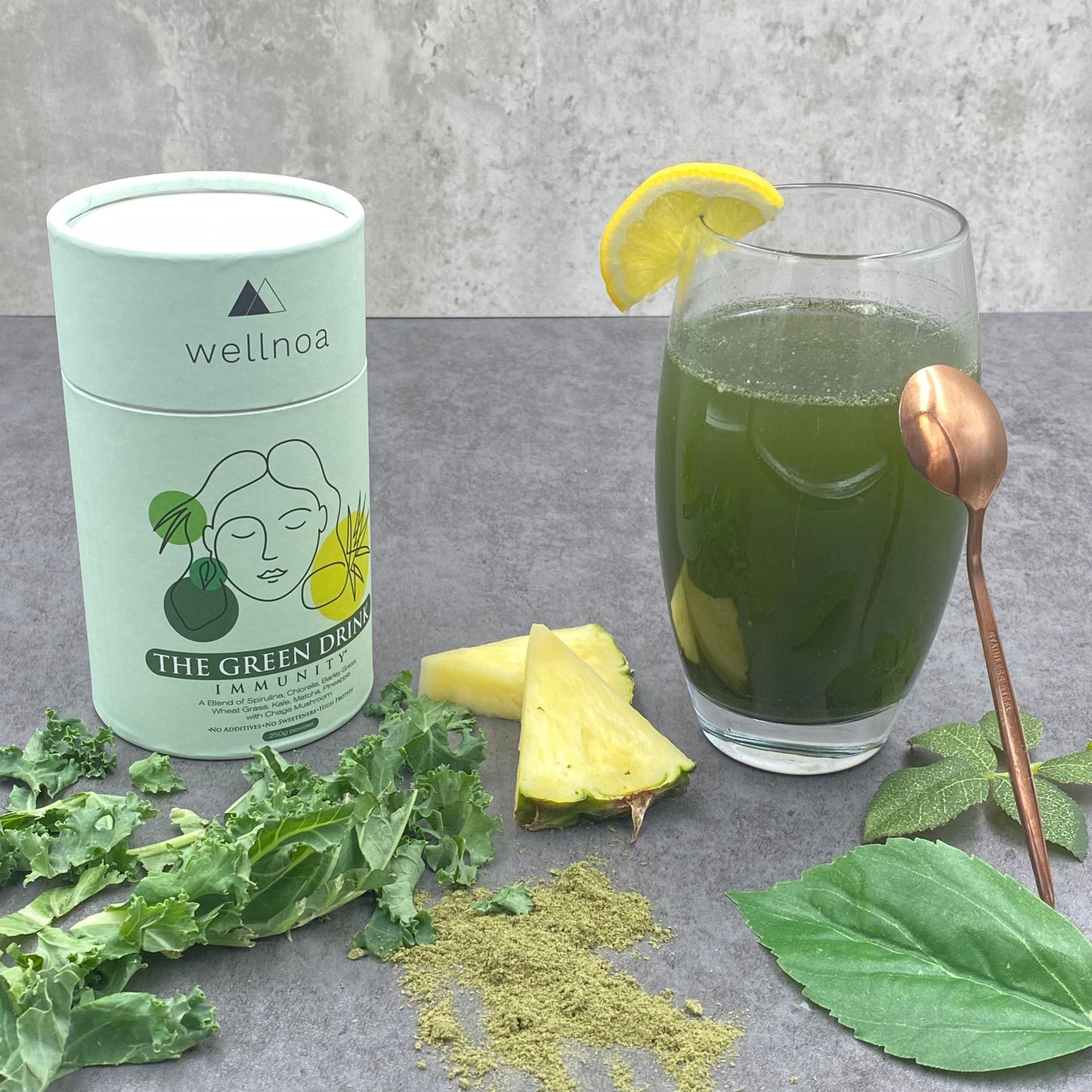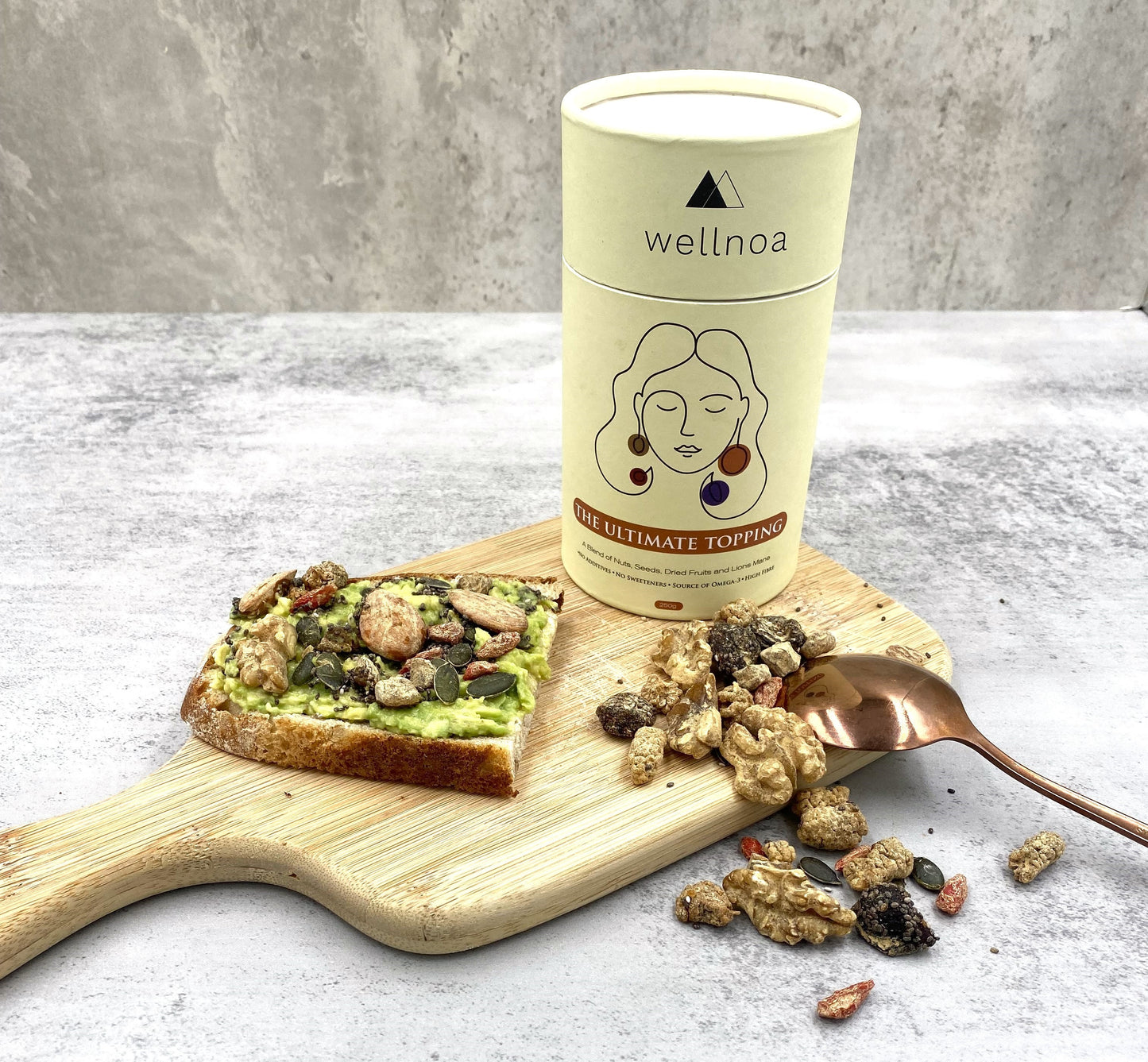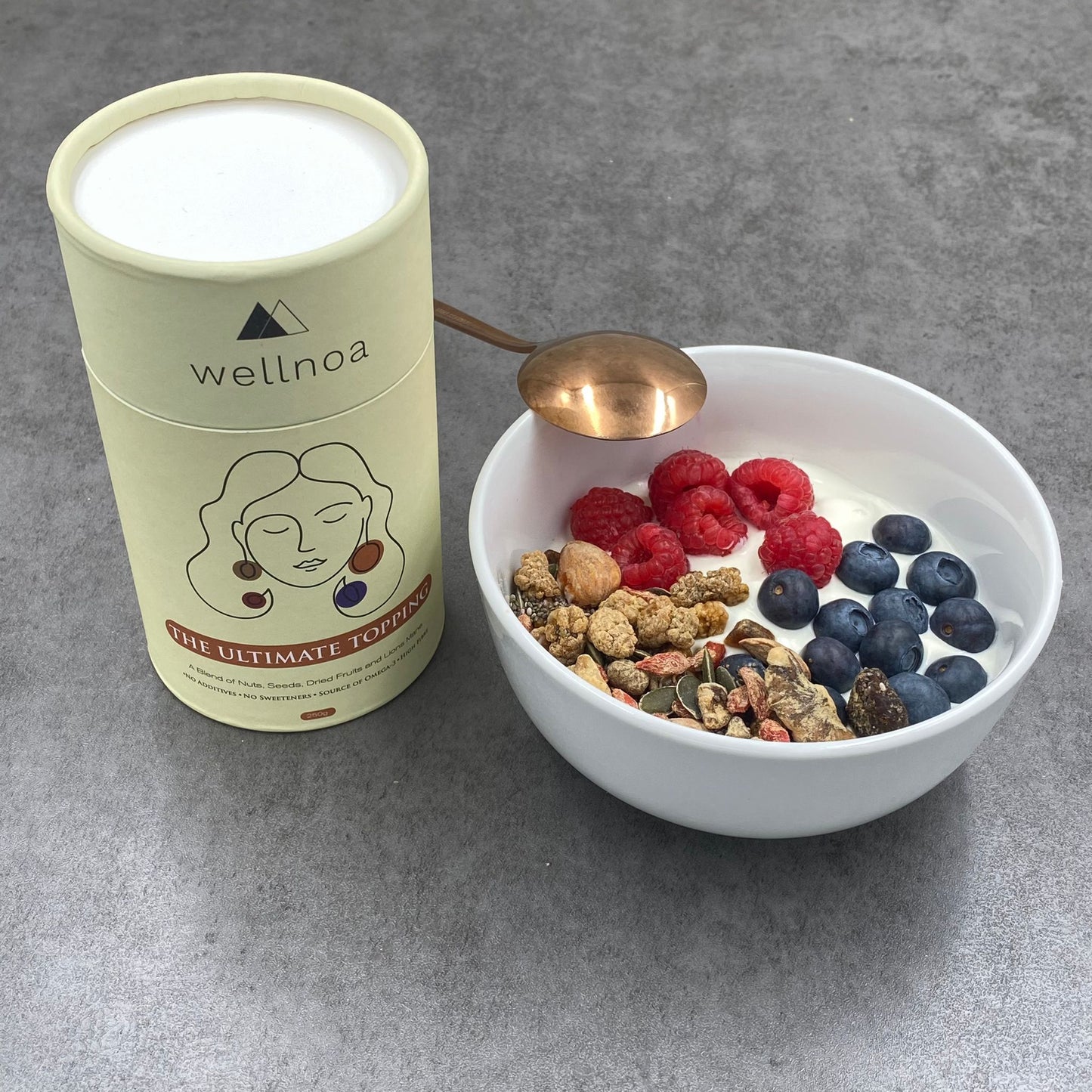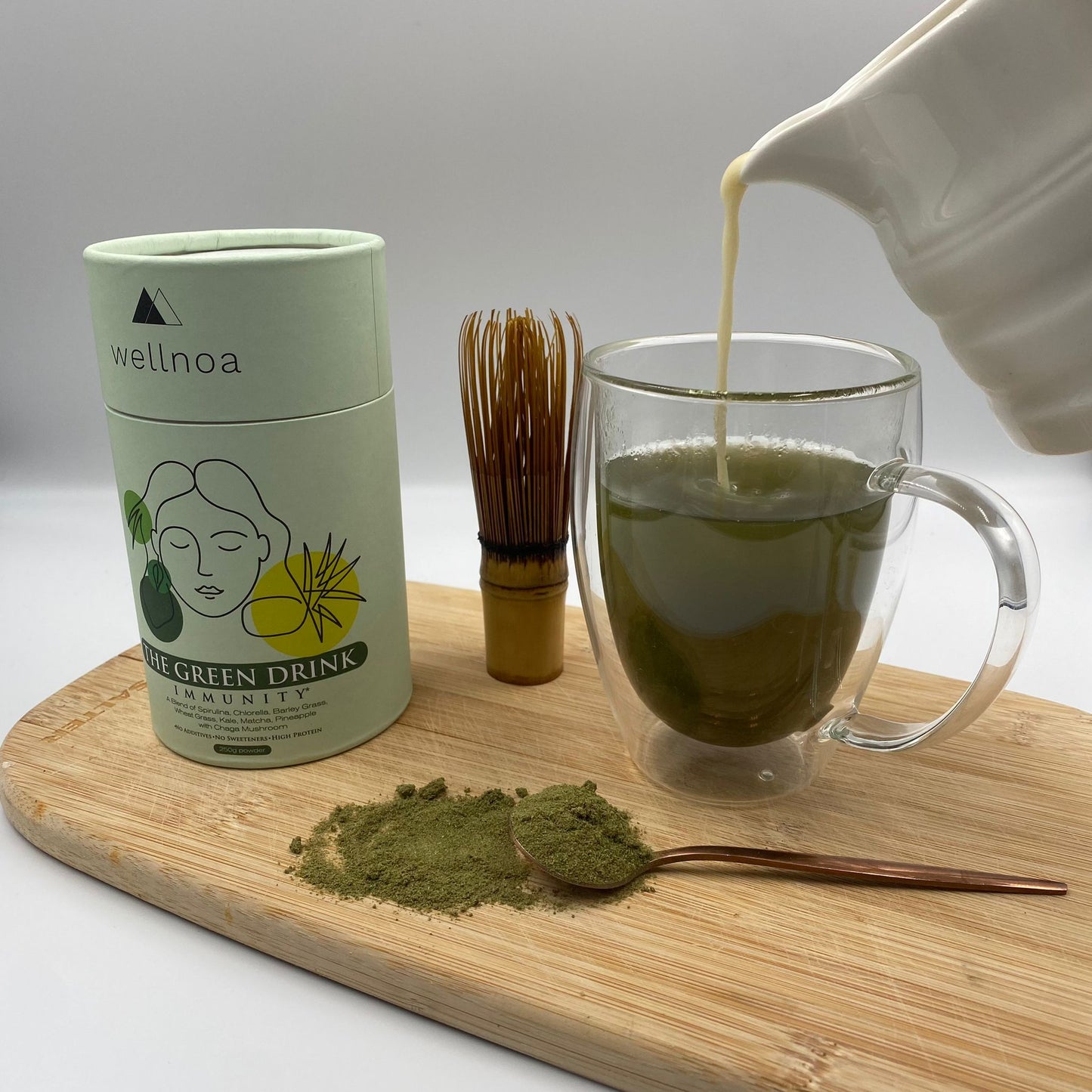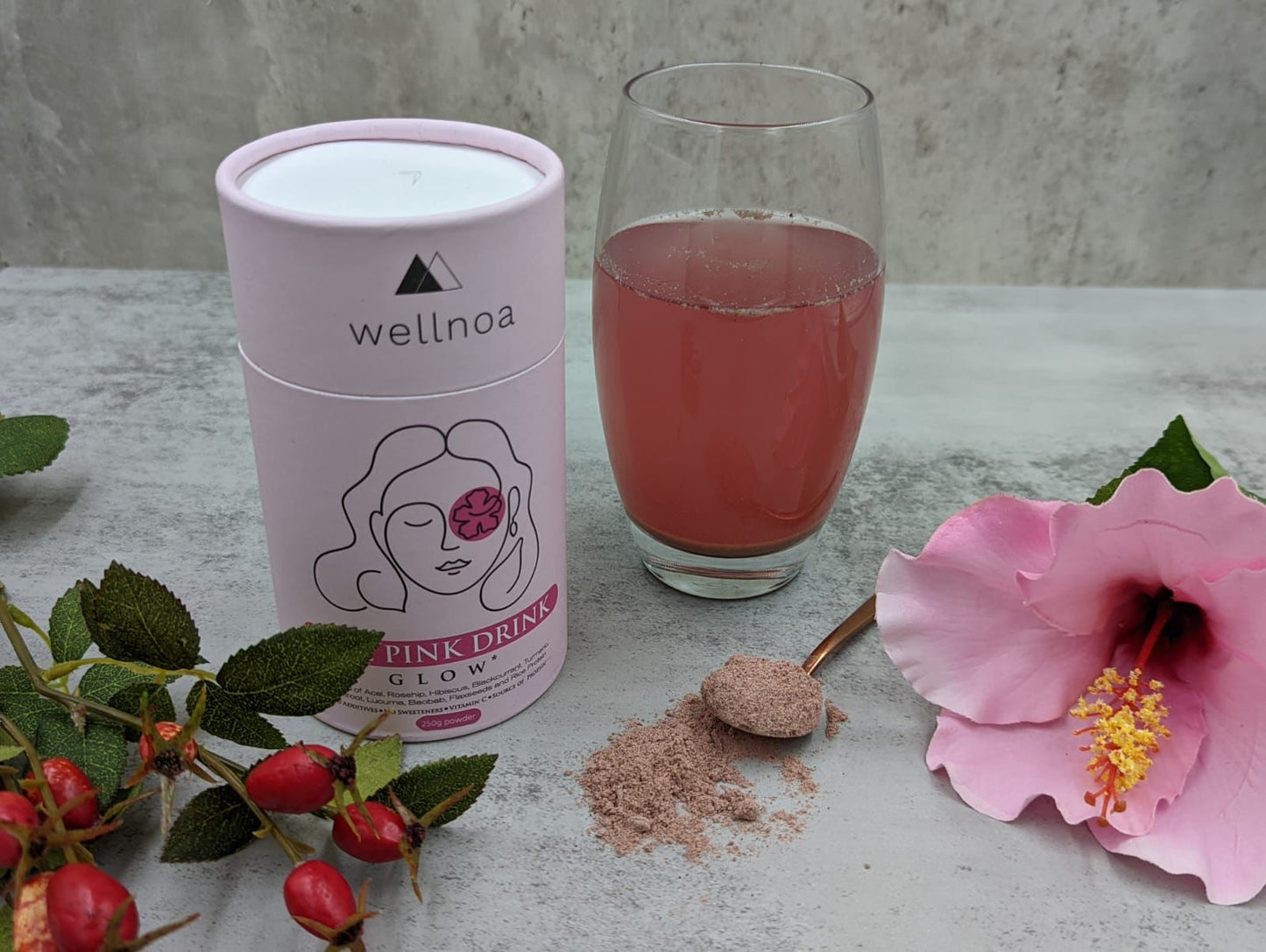 I love it❤️
I love this set. It's organic~ The topping is so yummy, and it has Lion's Mane! I have the Pink Drink and the Green Drink every day; my skin looks brighter. And my lips turn red. Now my friend want it as well.
Arielle, thanks so much for taking your time to review! I absolutely loved to hear that our blends worked for you and your note about red lips made my day!! :) xxx
lots of love xx
team wellnoa
Love love love!
I have been using the wellness starter set the past few weeks and highly recommend the products - especially the ultimate topping. I've been adding it to my natural yoghurt in the mornings and can't get enough of it!
Thank you so much Amy ! We are happy you loved the topping, and hope you benefit from the drinks as well xx
10/10 Purchase!
Absolutely loved the bundle! The ultimate topping was very tasty with porridge. The glow drink is great as a herbal tea. The green powder was perfect, added into a smoothie, getting all the goodness!! Thank you Wellnoa x
Aww thanks a lot Sara, hope you reap the benefits as well ! :)
Starter bundle
I am very pleased with my wellnoa stater bundle, I will be returning to purchase again in the future , thank you wellnoa
Thanks for taking the time to review, Nick :) We are happy that you liked it xx